Kingtex
This Asian company started in the domain over 40 years ago, as a subcontractor for Brother sewing machine.
With this experience behind them Kingtex had developed their own brand of overlock and cover stitch machines.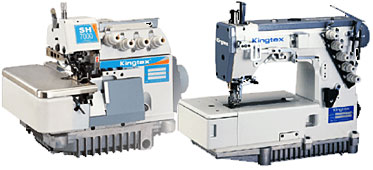 Sold with success at Delisle's for more than 12 years, Kingtex products offer amazing quality and an unbeatable price.
For an overlock 3, 4 or 5 threads, a collerette or for a cover stitch machine, Kingtex is a the wisest of choice.
Learn more