Model Forms
Equipement Delisle Inc
. is one of the biggest importer of model forms in Canada. We know the importance of having the right tools and exact measurements when designing clothes.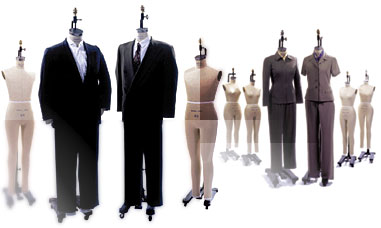 Nothing beats a Royal form from New York.
This model form equipped with a height-adjustable metal stand on wheels, is hand made and covered with padded canvas.
We have all the popular sizes in stock for Women, Men, and Infants.